ORGANIZATION OF THE COURSE "RECEPTION AND EVENT ORGANIZATION" FOR EVNHCMC
On October 22 and October 24, 2019 Social Development Training Center (SDTC) - Ton Duc Thang University organized a course of "Receptionist and Event Organization" for staff on reception, event organization, conference, office offices of the Corporation and sub-units.
The objective of the course is to:
Help students understand the roles, functions, tasks and important criteria of a professional receptionist.
Introduce the concept of aesthetics, ethics, style of receptionist in the event.
Equip the reception team with the necessary skills such as communication skills, service and behavior to make a good impression on customers.
Equip students with the knowledge and skills of event planning, from which they can run and organize events professionally.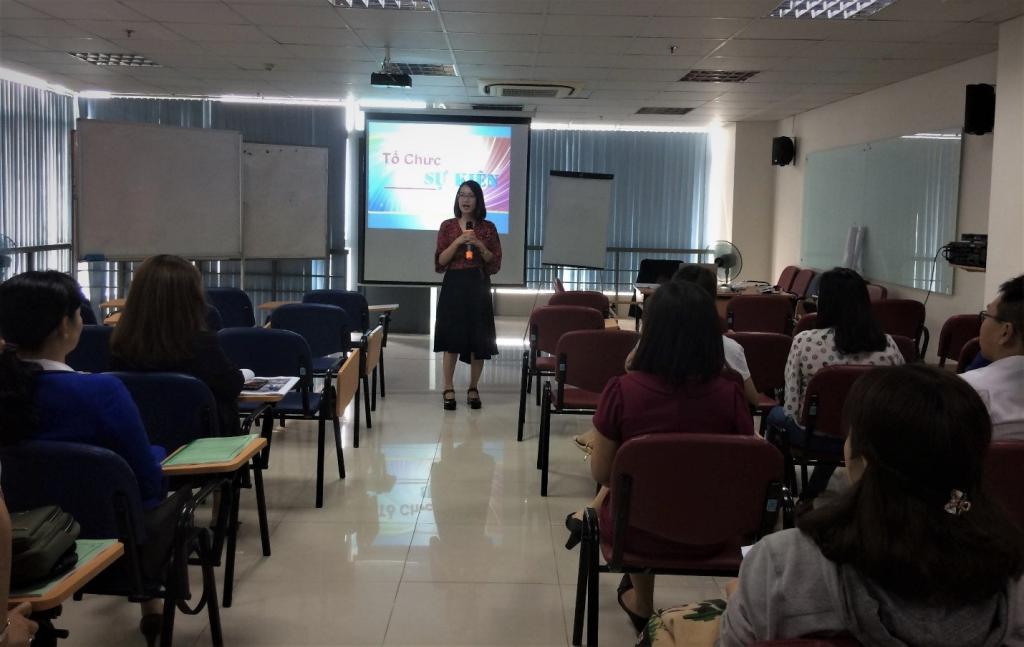 Dr. Hoang Xuan Phuong - "Event Organization" lecturer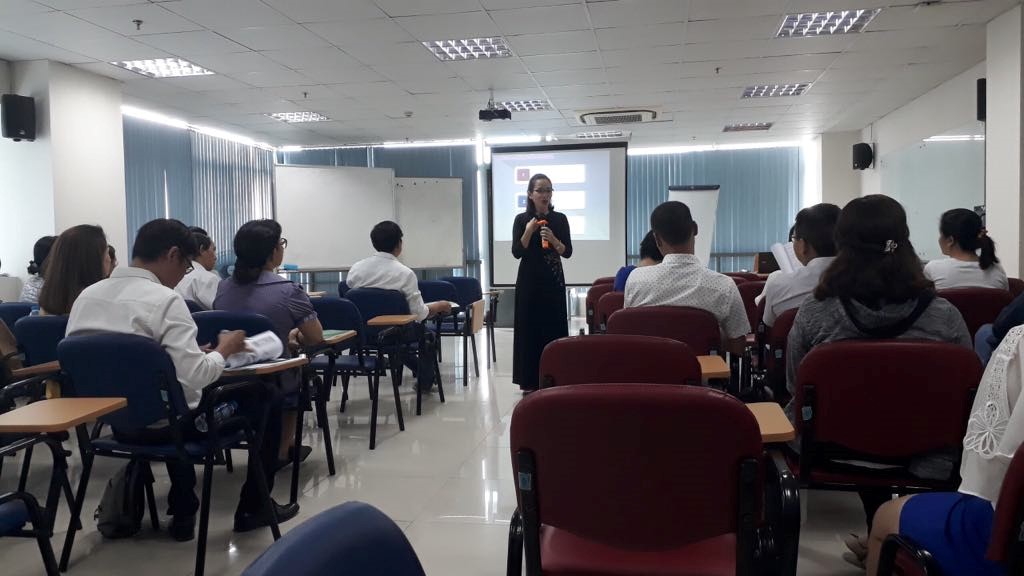 Master Phan Thi Hong Dung - Lecturer on the "Receptionist"  topic of the course